Uber stole my technology – Waymo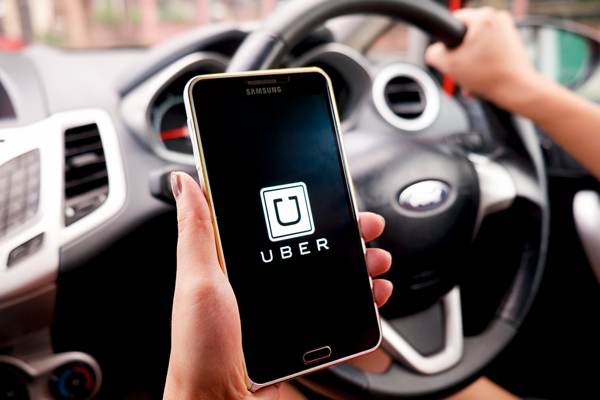 Ousted Uber Technologies head Travis Kalanick learned early last year that the engineer who until recently oversaw the company's driverless car project possessed discs of information from Google, according to a court filing.
Kalanick, who resigned under pressure on Monday, told Anthony Levandowski around March 2016 that Uber did not want the information and that he should not bring it to the ride-hailing company, and the engineer told management that he destroyed the discs, according to the filing.




The exchange was revealed late on Wednesday in a trade secrets lawsuit Alphabet's Waymo filed against Uber in San Francisco federal court. While driverless cars are not expected on US roads for five to 10 years, the companies are fighting for technology that will put the winner ahead of rivals including established car makers in a multibillion-dollar industry. The litigation was cited as a primary cause of concern in an investor letter to Kalanick that led to his forced resignation.
Waymo argues in the filing that Uber's delayed its June 5 disclosure of the exchange, and its knowledge of the destruction of the discs, require the company to prove to US District Judge William Alsup that it is not in contempt of court for repeatedly violating his orders to turn over the information.
Uber spokesman Matt Kallman did not immediately return an e-mail after regular business hours seeking comment on the filing. Waymo spokesman Johnny Luu did not immediately respond to an email after regular business hours seeking comment.




Alleged Plan
Waymo claims in the lawsuit that in 2015, Levandowski and Uber hatched a plan for him to steal more than 14,000 proprietary files, including the designs for lidar technology that helps driverless cars see their surroundings. Uber, which acquired Levandowski's startup, Otto, in August for $680m, has denied Waymo's allegations and says its automation technology has been developed without significant input from Levandowski.
Kalanick's knowledge that Levandowski had information about his rival's driverless car research again puts him at the centre of another headline-grabbing controversy.
As the company searches for a new leader, it is also grappling with allegations of having a male-dominated culture and overlooking employee claims of sexual harassment, mishandling an incident in which a female passenger in India was raped, creating software to avoid government regulators, and mistreating drivers.




As the scandals added up, investors who have poured more than $15bn into the company came to believe change would not be possible with Kalanick in charge. The crisis came to a head this week, when shareholders controlling about 40% of the company hand delivered a letter to Kalanick demanding that he step aside. The Waymo lawsuit was among the main reasons cited.
According to the filing, Uber said it never received Levandowski's discs, and does not know if they contained any proprietary information.




Levandowski, who is not a defendant in the case, worked at Waymo until late January 2016. He has refused to testify in the case, citing his constitutional right against self-incrimination.
Waymo argues in the court filing that the circumstances of Levandowski's revelation to Kalanick and his destruction of the discs "raise an exceedingly strong inference" that they contain "materials that Mr Levandowski downloaded from Waymo before leaving Waymo."
333 total views, 1 views today